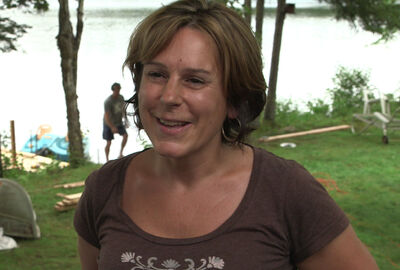 Christie Buckles is the wife of Brojects host Kevin Buckles.
Brojects appearancesEdit
Christie is the most prominently featured female cast member of Brojects. She makes her first appearance in the Season 1 premiere, Ultimate Swim Raft. In the episode Ultimate Pizza Oven, Kevin and Andrew build her a pizza oven for her birthday. She can also be seen in the episodes Ultimate Outdoor Theatre, Ultimate Outdoor Shower, and Ultimate Playground.
Ad blocker interference detected!
Wikia is a free-to-use site that makes money from advertising. We have a modified experience for viewers using ad blockers

Wikia is not accessible if you've made further modifications. Remove the custom ad blocker rule(s) and the page will load as expected.